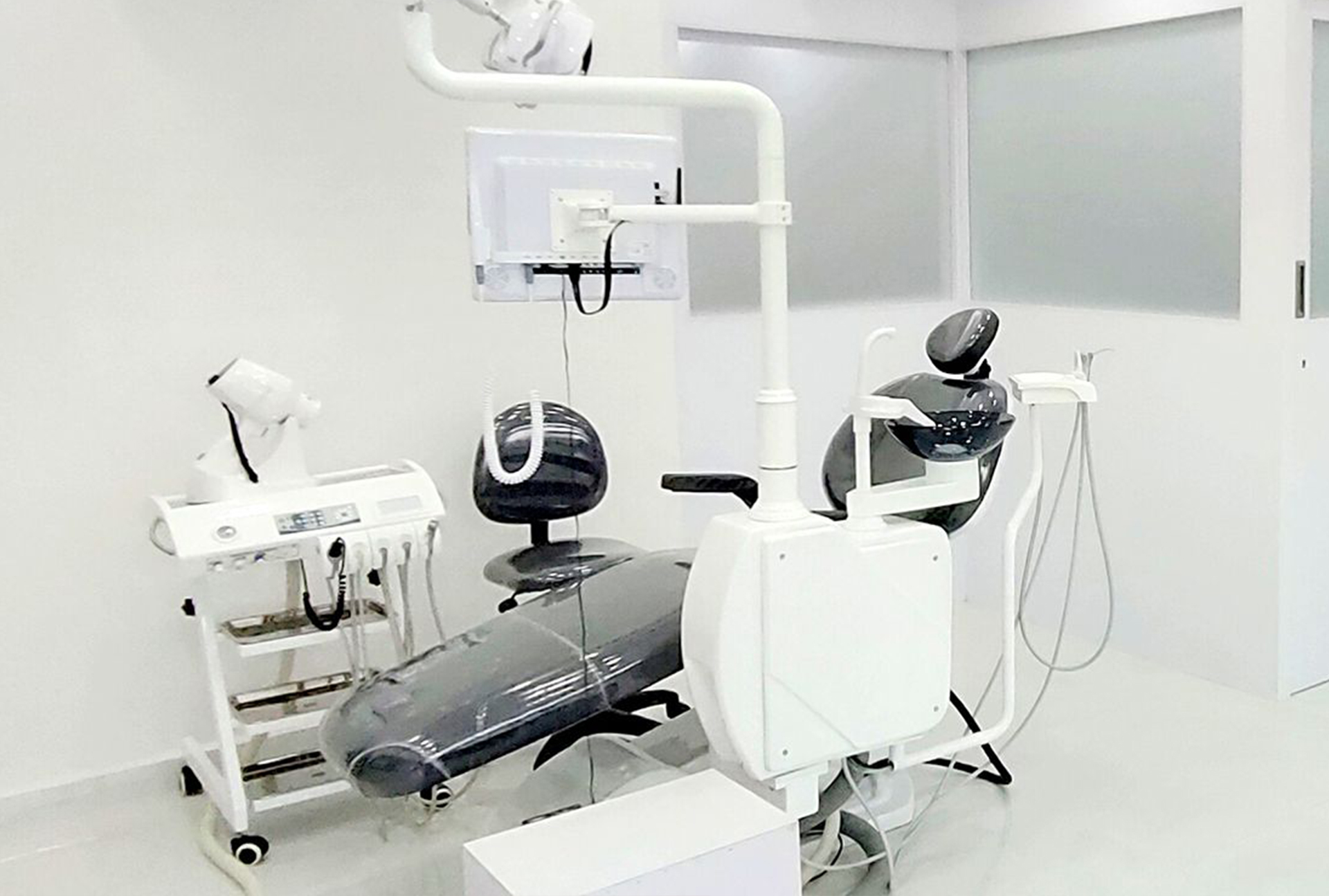 Why Choose The Maxfac Clinic
The Maxfac Clinic is a Super-Speciality Clinic providing quality services pertaining to Advanced Dentistry, Facial Rejuvenation, Oral Cancer and Tobacco de-addiction. The practice is a maxillofacial and dental clinic in South Mumbai at Lamington Road. It was founded by Dr. Akash Umesh Tiwari (Maxillofacial & Oral Cancer Surgeon) and Dr. Priyanka Engineer (Oral & Maxillofacial Surgeon and Medical Cosmetologist) with the aim of reaching out to people and delivering them excellent standards of Dental and Oral & Maxillofacial Surgical care.

We, at The Maxfac Clinic, are a team of Doctors who specialize in various branches of Dentistry, Facial Cosmetology and Oral Cancer Care. We offer personalised and comprehensive solutions via a multi-disciplinary approach. This ensures that each patient gets the most appropriate and best treatment. We believe that we are treating a patient having teeth in his/her mouth and not just treating the teeth that are in his/her mouth. We lay special emphasis on your overall health and well-being while treating our patients.

Here's why we think you should choose us for your treatment needs:
1. Our commitment to excellent dental, oral and maxillofacial care : From the minute you walk into our practice you will realise that we are professionals who take your oral health very seriously. Providing you the latest and clinically proven treatment options and pain control, we offer top-notch care. For treatment of conditions that are beyond the scope of our specialty, we promise to have you treated by our highly qualified colleagues who apply the same professional principles in their practice, as we do in ours.
2. Strict sterilisation & disinfection protocols: We follow the best sterilisation and disinfection protocols. There is thorough disinfection of the working area between two patients. We have a hospital grade sterilisation machine and air purification system. Your safety is our priority.
3. Honesty: Often there are multiple treatment options for a single condition. We do not impose our choice of treatment onto our patients; rather we will explain to you all the options in detail and assist you in making the right choice. We also give you up-front cost information on your treatment ahead of time.
4. Value For Money: We use the best equipment and products for your treatment. We do not compromise on quality, safety or comfort but offer our treatments at reasonable costs.
5. Comfort: As healthcare professionals, we understand that many patients experience dental and surgical anxiety. We ensure you have a minimal waiting time. We encourage free communication so you know what to expect during your treatment.We try our best to make sure that your experience is as pain free and comfortable as possible. We also have a team specially trained to cater to children and patients with special needs. These patients need some extra Tender Love and Care.
6. We are available 24x7 for emergencies: Our doctors are available to help you 24x7 in case of any emergency. We will ensure that you get timely and correct medical and dental help.
7. Easy access to all your medical and dental data: We have been going the digital way ever since our inception. All your records are maintained digitally so that you may access them at the click of a button. All our prescriptions, instruction sheets, radiographs are available digitally, so you do not have to worry about misplacing your records. For our patients who are not comfortable with digital records, we offer hard copies as well.
8. We believe in prevention more than in cure: We have regularly been conducting Dental and Oral Cancer Awareness Programmes to help people make better and informed choices. Our Tobacco De-addiction programme is one such service that has made a difference to many of our patients. If you happen to have any suggestions for us to improve your treatment experience at The Maxfac Clinic, feel free to drop in your suggestions on info@themaxfacclinic.com or +91 8879745345.