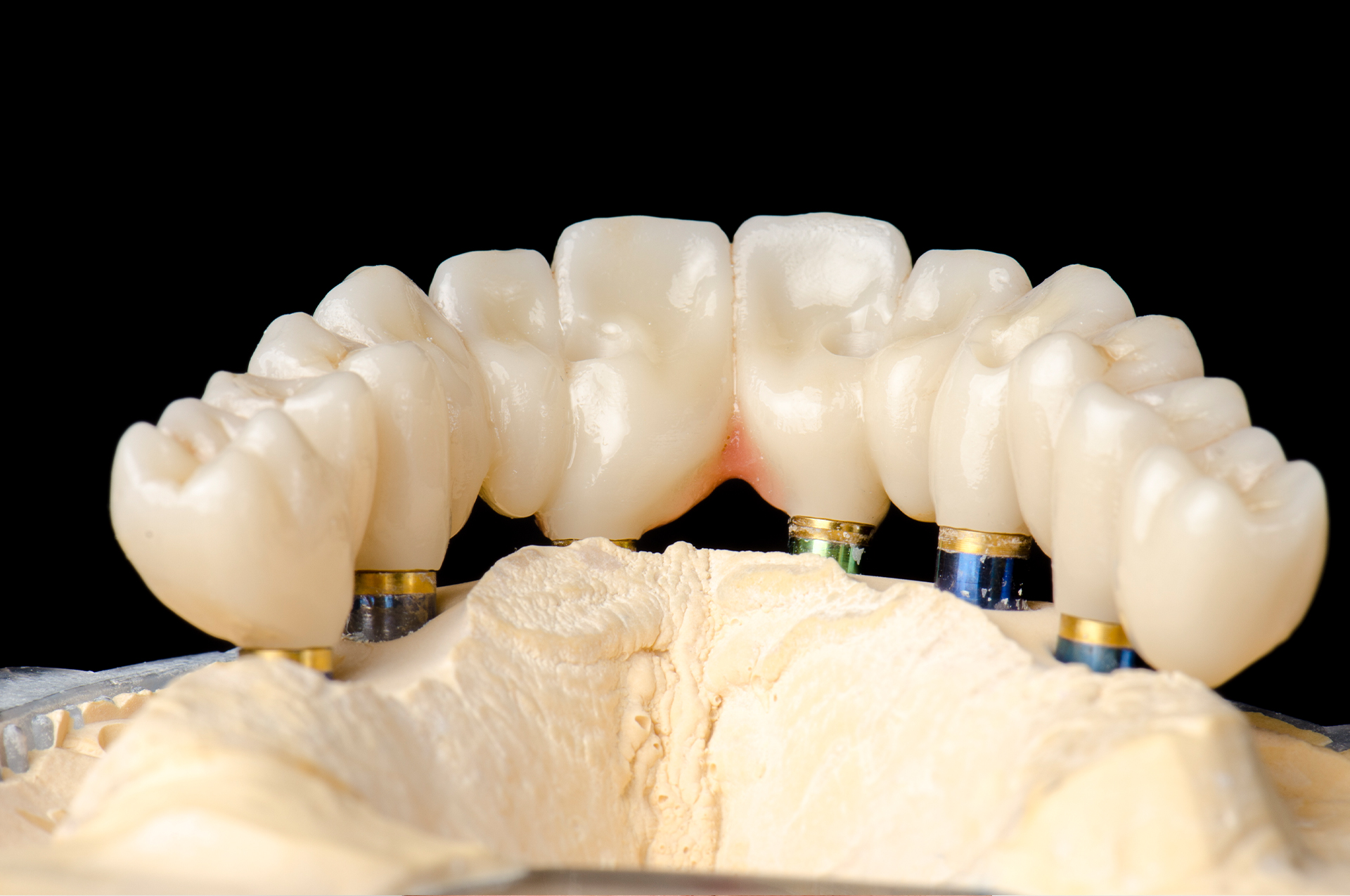 ADVANTAGES OF FULL ARCH DENTAL IMPLANTS VS DENTURES
Dental implants procedure
Dental implants clinic in mumbai

Food, clothing and shelter are the basic requirements in life. And a healthy set of teeth is a pre-requisite to be able to enjoy a healthy diet. In spite of this, the lack of dental health awareness and low levels of motivation to maintain good oral health, a lot of individuals start losing their teeth at a pretty young age. Failure to replace one or more missing teeth, coupled with progression of the oral disease leads to functional overload on the remaining teeth and as a consequence, the loss of more and more teeth.

Persons who have lost all their natural teeth are called as edentulous people. Such individuals usually visit the dentist with the complaint of inability to eat their food. This is when these patients are given the choice of either full mouth removable dentures or full mouth dental implants. To understand more about both these options, read on.

A complete denture is a removable prosthetic appliance that is fabricated to seat onto the remaining bony ridge that's left behind after the loss of teeth. The usual steps involve the measurement of your jaw bone and assessment of your oral structures like the tongue, gums and palate and analysis of your facial features and speech. The advantage of complete dentures is that the procedure of denture fabrication is a non-surgical one. Prior to fabrication of the dentures, minor modifications and smoothening of the bone may need to be done by way of pre-prosthetic surgery, so as to prepare the residual bone to seat the denture comfortably. Complete dentures take a while to get used to; there is training required to be able to eat and speak comfortably with them. Also, sometimes the height and width of the available bone may be compromised and that may make the dentures less stable and retentive. This may occasionally result in the upper denture falling off while yawning or laughing and the lower denture coming off while speaking or eating.

Full mouth dental implants is a fixed prosthetic option to replace all the missing teeth in an edentulous mouth. Dental implants procedure involves the replacement of the root of the missing tooth by a medical grade titanium material dental implant. This implant serves to engage the jaw bone, thus making it fixed to the jaw bone. On top of this dental implant, artificial teeth are fit to replace the missing teeth. This entire treatment is what constitutes full mouth dental implants. With the recent development of techniques and implant components, it is also possible to place tilted implants in areas with missing teeth and insufficient bone. The latest techniques like pterygoid implant placement and zygoma implants have also revolutionized full mouth dental implants. It is now possible to restore a full smile with fixed teeth, without having to worry about discomfort or loosening of the dentures. The main advantages of full mouth dental implants over complete dentures are that they are fixed, they are less bulky and that they provide greater functional comfort of chewing as compared to complete dentures. There is no chance of these teeth falling off while speaking or eating. The downside to full mouth dental implants procedure is that it involves a minor surgery and needs the patient to be in favourable overall health. Full mouth dental implants require a very meticulous maintenance regime after the treatment. Also, the cost of full mouth dental implants is much higher as compared to complete dentures. As they say, good things never come cheap.

To conclude, both, full mouth dental implants as well as complete dentures have their pros and cons. Your dentist will help you make this decision based on your overall health, your requirements, your bone assessment and your budget. To know more about dental implants procedure please go ahead and book an appointment to get a consultation with our doctors at The Maxfac Clinic. We are a team of Super Specialist doctors providing dental implants treatment in Mumbai. You can reach us on +91 8878745345 or on info@themaxfacclinic.com.