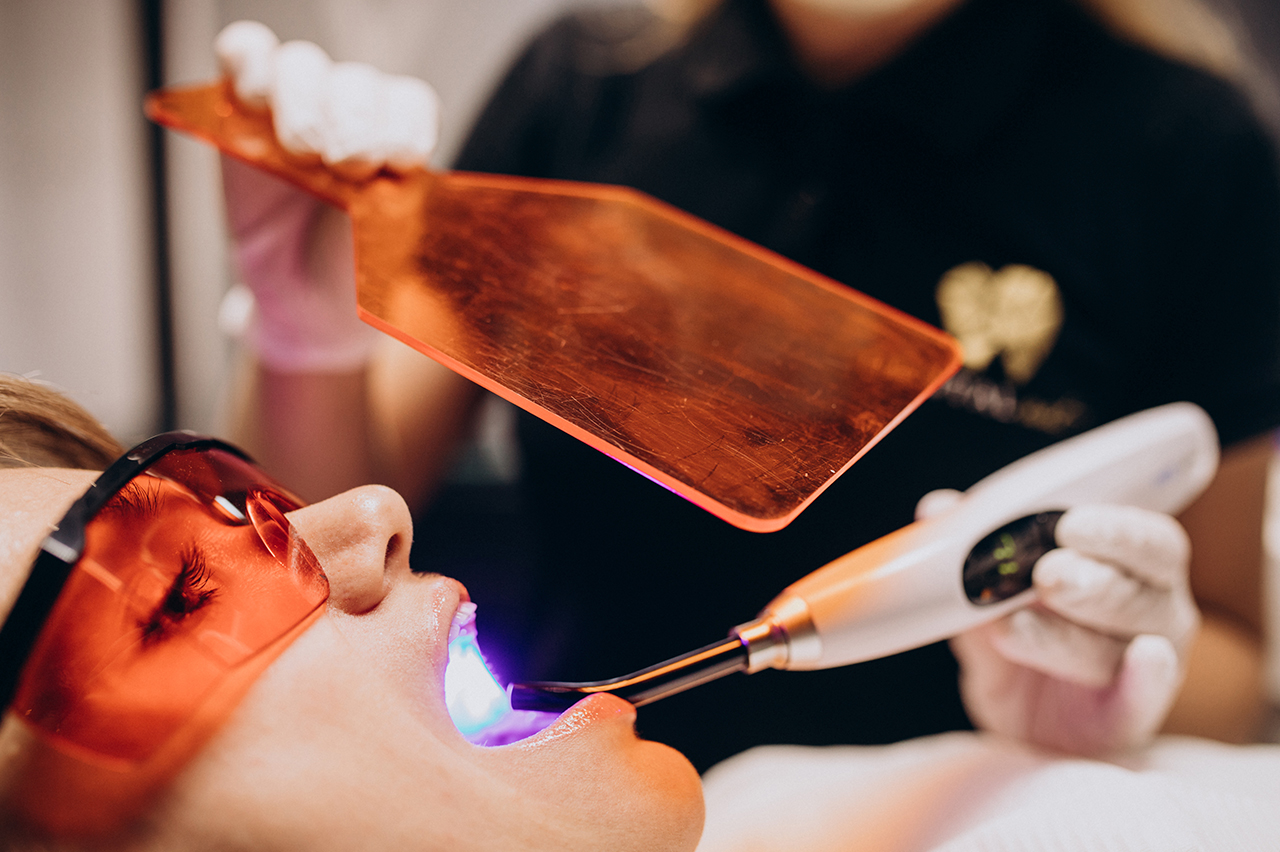 9 DIFFERENT TYPES OF COSMETIC DENTISTRY FOR YOUR SMILE
Your face is your identity and your smile is one of the first thing that people notice about you. A healthy and beautiful smile can do wonders for your personality. With time, a lot of importance is being given to one's looks. In fact it is scientifically proven that there are certain golden proportions of various parts of your face and smile that are perceived to be more aesthetically pleasing to the eye. A lot of people, especially ladies are now opting for various cosmetic facial procedures to enhance their looks. But did you know that cosmetic procedures are not just limited to your face? There's a whole new side to dentistry that now provides superior cosmetic results to give you the smile you have always dreamt of!

Is there something about your smile that you think could be better? Would you feel more confident if your teeth were whiter and brighter? Do you have gaps between your teeth that stop you from flashing your smile? Do you feel that too much of your gums show when you smile? Are some of your teeth chipped off or broken? Do you have stains on your teeth? Did you lose one or more tooth? Unhappy with the shape and size of your teeth? Wished your crooked teeth could be lined up perfectly? Well Cosmetic dental procedures provide the perfect solutions to all these woes and many more. You may think that cosmetic dentistry will only enhance your looks; but that isn't the case… They also improve the equilibrium inside your mouth, thus improving functions like chewing, speech and diction. Here are some of the options we offer to fulfil your dental cosmetic needs:

1. Dental whitening: Dental bleaching is a simple way to make your teeth look whiter and brighter. Based on your specific need it may be done in the dental office or as an at home procedure.

2. Veneers and laminates: These are very thin shells of tooth coloured material that fit onto the front surfaces of your teeth. They are very conservative of natural tooth structure and can completely change your smile.

3. Gum depigmentation: A very simple procedure to correct the colour of gums that are dark or black due to excessive pigmentation.

4. Gummy smile correction: When some people smile, there is an excessive show of their gums, which makes their teeth look smaller. A simple corrective procedure can help restore the balance and rid you of that gummy smile.

5. Natural looking dental crowns: Recent advances in dental materials have now enabled us to provide you with absolutely stunning natural looking dental crowns to restore your damaged teeth. These crowns are made of tooth coloured materials without a layer of underlying metal. If made well, it is difficult to tell these artificial crowns apart from your natural teeth.

6. Cosmetic tooth replacement: Dental implants are the most advanced option available today to replace your missing teeth. Not only are they superior to other options like dentures and bridges in terms of function, but they also look closer to natural teeth than the others.

7. Closing gaps between teeth: Gaps between your teeth can look very bad. This problem can be solved by multiple cosmetic dental procedures, based on each individual situation. Addictive procedures such as composite restorations are one option. Laminates, veneers and crowns can also be used for the same. Some patients may also be candidates for orthodontic treatment to correct such gaps.

8. Cosmetic teeth alignment: If you are avoiding orthodontic treatment based on how braces would make you look, fear no more… Invisible braces and lingual braces are here to deliver results.

9. Dental jewellery: You could opt to sparkle your smile with a simple tooth jewel.

Do let us know if you'd like us to jazz up your smile. For advanced dental care in South Mumbai, contact The Maxfac Clinic on info@themaxfacclinic.com or +91 8879745345.